Title:
Amatsuki
Japanese Title:
あまつき
Genre:
Action, Fantasy, Comedy, Historical, Supernatural, Romance, Parallel Universe, Sci-Fi (to a certain extent)
Original Creator:
Shinobu Takayama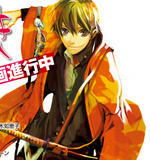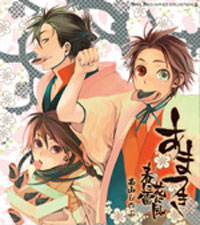 Basic Info:
Amatsuki (あまつき, 天月) is an ongoing manga series by Takayama Shinobu serialized in Zero-Sum Magazine.
Synopsis:
Tokidoki is a Japanese high school student who, when he fails his history class, is sent to a high-tech history museum that virtually recreates the Edo period to do make-up work. However, what was supposed to be a simple school project becomes much more complicated when he's attacked by two supernatural beings known as "the nue" and "the yakou" and loses the vision in his left eye. After he's saved from the nue by a girl named Kuchiha, he realizes that he's no longer wearing the simulation goggles, and is trapped in the virtual Edo. Meanwhile in the real world, Sensai Corporation, the virtual reality company who made the virtual museum Tokidoki is trapped in, is seen throughout the story.
(~from WIKI~)
Manga Covers: -
My Thoughts:
I just finished reading volume 2, which is already covered in the anime. The anime uses up material from the first 4 volumes of the manga. However, its best to read the manga from chapter 1 because it contains stuff that were omitted in the anime such as this Hashita fellow in the real world trying to expose a so-called Sensai Corporation........I don't know how they are connected apart from being related to the museum exhibition that happened at the beginning of this story.
The manga is good and I honestly consider it to be one of my favourite mangas but damn is it f*cked up......I'm just dying to unravel the mystery. I'll be continuing to read this.