Title:
Welcome

to the

Ballroom
Japanese:
ボールルームへようこそ
Airing date:
7/7/2017
(TV series 24 episodes)
Genres:
Comedy, Drama, Romance, Music, Sports, School, Shounen
Original creator:
Tomo Takeuchi
Director:
Yoshimi Itazu
Written by:
Kenichi Suemitsu
Music by:
Yūki Hayashi
Character designer:
Takahiro Kishida
Chief animation directors:
Masayuki Honda
and
Takahiro Chiba
Animation directors:
Boya Liang, Takashi Mukouda
and
Tomofumi Nagura
Art director:
Ichirō Tatsuta
Director of photography:
Hiroshi Tanaka
Main animator:
Shingo Takenaka
Color design by:
Mayumi Satō
Prop design by:
Hiroshi Kobayashi
SFX by:
Hiromi Kikuta
Editing by:
Junichi Uematsu
Producer:
Tetsuya Kinoshita
Studio:
Production I.G
Network:
MBS, Tokyo MX, BS11, Gunma TV
Opening theme:
"10% roll, 10% romance"
by UNISON SQUARE GARDEN
Ending theme:
"Maybe the next waltz"
by Mikako Komatsu
2nd OP theme:
"Invisible Sensation"
by UNISON SQUARE GARDEN
2nd ED theme:
"Swing heart direction"
by Mikako Komatsu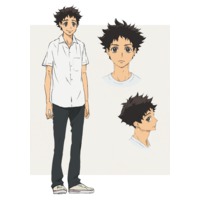 Main cast
:
Tatara Fujita (富士田多々良)
voiced by Shimba Tsuchiya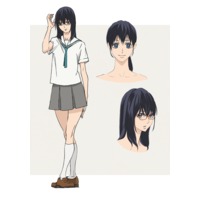 Shizuku Hanaoka (花岡雫)
voiced by Ayane Sakura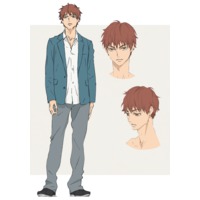 Kiyoharu Hyōdō (兵藤清春)
voiced by Nobuhiko Okamoto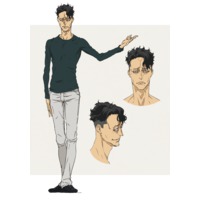 Gaju Akagi (赤城賀寿)
voiced by Kentarō Tomita
Masami Kugimiya (釘宮正美)
voiced by Takahiro Sakurai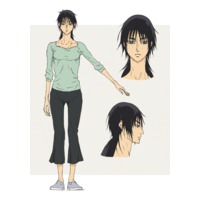 Mako Akagi (赤城真子)
voiced by Sumire Morohoshi
Tamie Idogawa (井戸川 民絵)
voiced by Sachi Kokuryu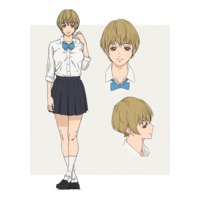 Chinatsu Hiyama (緋山千夏)
voiced by Chinatsu Akasaki
Akira Kōmoto (甲本 明)
voiced by Aoi Yūki
Gorō Mine (峰 吾郎)
voiced by Takanori Hoshino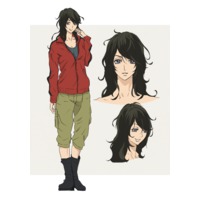 Supporting
cast:
Kaname Sengoku (仙谷要)
voiced by Toshiyuki Morikawa
Chizuru Hongō (本郷 千鶴)
voiced by Minako Kotobuki
Marisa Hyōdō (兵藤マリサ)
voiced by Yūko Kaida
Tamaki Tsuburaya (円谷環)
voiced by Mamiko Noto
Karen Banba (番場可憐)
voiced by Yūki Kodaira
Tomichika Jinbo (仁保友親)
voiced by Chado Horī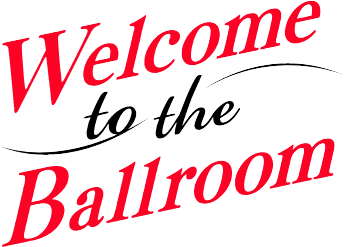 Synopsis:
A professional dancer named Sengoku rescues Tatara, an introverted third-year middle school student who is being harassed by delinquents. Tatara ends up at Sengoku's dance studio where he meets Shizuku Hanaoka, a schoolmate he comes to secretly idolize. From this defining moment when Tatara enters the world of dance. Sengoku is a free-spirited, dynamic international dancer who recognizes Tatara's potential and begins to coach him. Through dance, Tatara meets another schoolmate, a dance prodigy named Kiyoharu. Through these new friendships, Tatara develops a passionate desire to improve as a dancer and be accepted by his peers and rivals, which nurtures his own native talent. And through interaction with Tatara, other dance members are encouraged to take steps to overcome their own challenges and issues.
I heard of the Ballroom anime before, so it's this summer.
wasn't sure
for
Yuri on Ice
at first unlike ep.1, less fujoshi bait (
look at me!
)