Raw fake
Started by
Klyern
,
Nov 20 2011 11:36 PM
Posted 20 November 2011 - 11:36 PM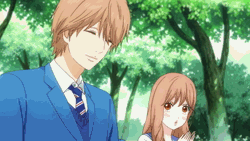 last update; JUNE 27
Street Meatballs messing with your cyberspace? call Viktor now for a permanent Iface upgrade! We will reconfig your dreck beyond evil!
---
Posted 27 November 2011 - 11:46 AM
Thanks for reporting this Klyern,

The episode had already been set to 'sleep' by another mod however it hadn't picked up a new release, but will see if I can get it a different one to use.

[FTV Awards 5 2009]
Maiku Ando's Anime Blog - FTV Webzine - My Anime List - On Project IMAS
See My Gallery for the above userbars if you need them
---
---
---
Reply to this topic
0 user(s) are reading this topic
0 members, 0 guests, 0 anonymous users
DMCA ·